Missed Your 2019 Dues Deadline?

When you are reinstated as an AAFP and CAFP member, there is no gap in your years of membership and you will retain your original date of enrollment.

To reinstate your membership, please call the AAFP Member Resource Center at (800) 274-2237.

CAFP Members Win NCCL Elections

Alex Mroszczyk-McDonald, MD and Moira Rashid, MD were elected as AAFP National Conference of Constituency Leaders (NCCL) 2020 co-conveners for the New Physicians caucus and Brent Sugimoto is the New Physician Director to the AAFP Board and will be installed at the AAFP Congress of Delegates in Philadelphia this fall.

We'll See You in September

Join us for our 11th annual

Family Medicine Summit

on September 7 in Los Angeles.

CAFP's Family Medicine Summit provides an unprecedented opportunity for California medical students, residents, program directors and thought leaders in family medicine to convene for a day of learning, leading, reflecting and connecting. The Summit is a unique chance for attendees to network, develop leadership skills and advocacy acumen, and explore programs at the Residency Fair.
Need to Reinstate Your Membership? Call the AAFP Member Resource Center at (800) 274-2237.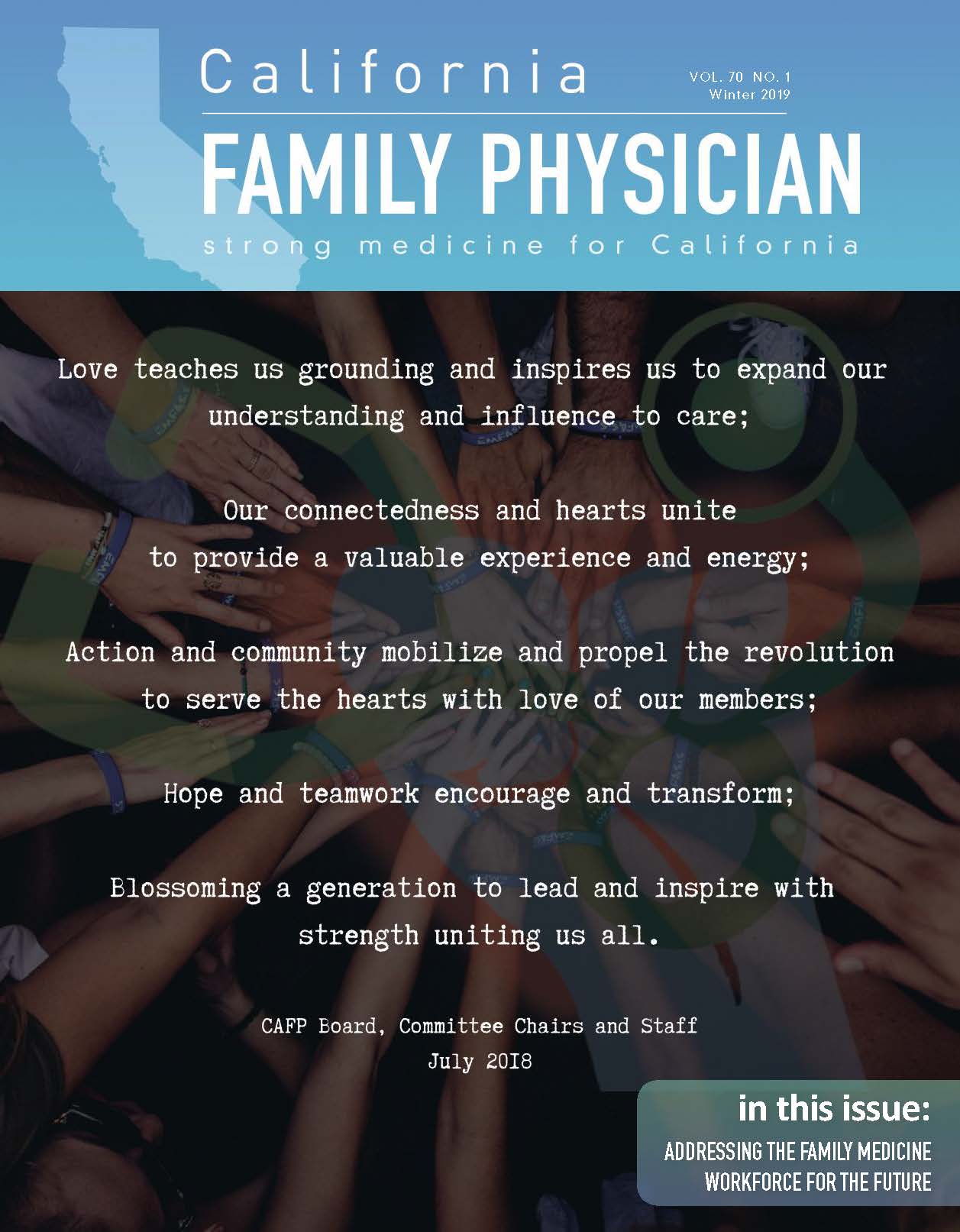 Our Magazine
Read the latest issue of our quarterly magazine, California Family Physician.
READ IT ONLINE